Hypnosis Stage Shows:
Named "2000's Hypnotist of the Year"
What the audience has to say about her shows:
Unforgettable Entertainment for Your Event!
Want an event they'll be talking about for years to come? An activity that stands above the rest? Something that will earn you a pat on the back and the admiration of your peers for your excellent event planning wisdom? And most importantly... something that will require little to no effort on your part?
A hypnosis show is your organization's solution to the same-old same-old entertainment rut!
Have you ever wondered what hidden talents lay within your closest friends or even yourself? Hypnosis releases people's natural creativity and imagination, allowing them to respond to the suggestions given on stage with entertaining results. No two shows are ever the same, because the audience is the show! There's never any shortage of volunteers from those who have seen a good hypnosis show. That's because a good show never embarrasses its volunteers. Once the right mix of hypnotized people is reached, the fun begins! Basically a good time is had by all, thanks to the imagination and creativity of those who volunteered.
Perfect for: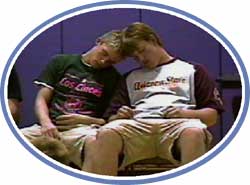 Colleges
Fraternity or Sorority Events
Campus Organization Events
Dorm Events
Freshman Orientation
Fundraisers
High Schools
Post Proms
Graduations
Fundraisers
Corporations
Christmas or Holiday parties
Convention Banquet Entertainment
Fundraisers
State Fairs
Birthday Parties
Family Reunions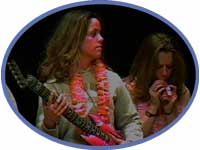 ...Perfect for any event that needs unique entertainment! But don't take my word for it... Here's what some event planners had to say:
Don't Miss Out!
Call (1-866-THE-LADY) or email (
melissa@melissabarnes.com
) today and save the date!